Have you ever felt the challenge of the business world, where doubting yourself tried creeping in, and it had you questioning your abilities?
We all have been there, and……
Have you ever considered how tweaking your business strategy can give you a competitive edge?
You sure can. You've landed at the perfect spot to discover the tools necessary to embark on an adventure that will turn those doubts into dust!
Welcome to Teddy's Topics.
Here, you can gain valuable insights into vital business strategies that you can use to stay competitive.
Five modern strategies: Digital, Tech, IT, Information Security, and Data are the new keys to the puzzle.
Critical articles from these five strategy topics are listed below. They will assist you in learning more about attaining or sustaining a competitive advantage so that you can use them to kickstart your efforts.
These topics are all part of the business spider web interconnected in various ways to achieve that common goal we seek.
Want to discover how these powerful business strategies could work wonders for you? Check out the critical Q&A section "Business Strategies" below to unlock the secret to successfully using these to your advantage.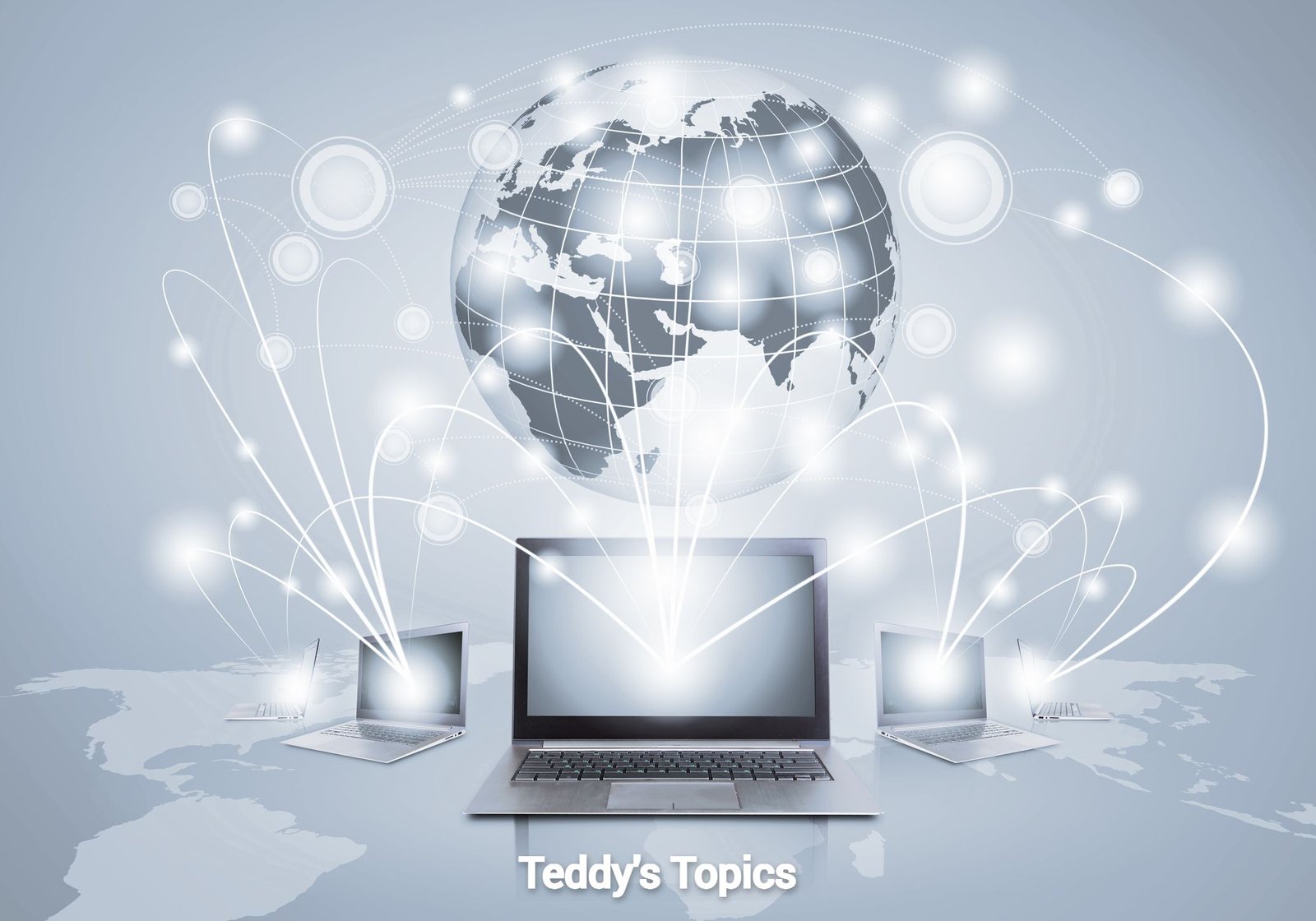 Digital
In a digital age, where social media is powerful and influential, it's no surprise that businesses should have a digital strategy in place. According to the graphic below, it should…
Tech
As technology becomes increasingly critical in business, businesses must keep up with the latest technologies. However, choosing the right technology can be daunting, especially for smaller companies that may not…
Technology has revolutionized the way we do business, whether it's a small business or a large enterprise. It has made communication, collaboration, and data management more accessible. Technological solutions can…
In today's data-driven world, businesses that harness the power of analytics have a distinct advantage. Enter business data analytics – the key to unlocking success in the digital age. This…
Every business seeks to leverage technology solutions to gain a competitive edge in today's fast-paced world. Digital transformation is no longer used only by IT departments; it's a business buzzword…
IT
As we navigate the current era of technology advancements, IT strategy plays a crucial role in the success of any business. It is the foundation upon which the organization builds…
In today's ever-evolving business landscape, enterprise technology has become essential to any organization that aims to stay competitive. The benefits are undeniable, from streamlining processes and reducing costs to enabling…
In today's fast-paced world, IT and technology play a crucial role in determining the success of any organization. To navigate through the complex IT landscape, organizations need to have one…
Are you ready to dive into the fascinating world of Information Technology (IT)? Whether you're a tech enthusiast or just curious about how technology shapes our lives, this blog is…
Information Security
The field of information security is constantly changing and has numerous elements. However, businesses must utilize the 6 elite elements of information security to lessen the risk of information exposure….
As more and more people rely on technology to store sensitive and valuable information, businesses must have an effective information security plan in place. It helps organizations manage and protect…
Information security is among today's most pressing concerns for businesses, homes, and individuals. With cyber-attacks increasing, it is vital to have security tools that will enable you to detect threats…
Are you working towards an International Organization for Standardization (ISO) certification such as ISO 9001? If yes, congratulations! You're doing a great job of implementing risk management. But have you…
Data
Data transformation is an integral part of any successful data-driven business. It is a process of converting data from one format to another, making it suitable for analysis, reporting, and…
Data drives the modern world, and having a solid data strategy is more critical than ever. It is the key to business success! Correct information can help you make informed…
Data Analytics Frameworks have recently become a hot topic among businesses across sectors. As more and more data is generated, data analytics has become essential to making data-driven decisions that…
Businesses have a lot of information. Successful companies use this data to grow. To do this, they need a plan called a "roadmap." This plan has nine steps and helps…
Business Strategies
Now for the good part. Below is a list of the business strategies. For each, I have shared a critical question related to each one.
As you know or have already figured out, improving your competitive advantage is essential for both new and experienced business owners, regardless of their size.
Therefore, each question is designed to introduce each strategy and to help you decide which ones are right for you to help you meet that goal.
Cheers to the journey of creating a new and improved business model!