Choosing Risk Assessment Services: 7 Bold Things To Consider
Risk management is identifying and mitigating risk factors before they can cause an adverse event. It helps organizations manage their risk profile systematically and proactively. It involves identification, evaluation, incident response planning, and implementation monitoring.
A risk assessment helps organizations understand vulnerabilities and how they may affect business operations. It can help them identify potential risks, outline steps to mitigate them and develop a plan to implement a continuous security risk management process similar to the NSKT global process shown below. It also helps organizations identify gaps in their security practices and formulate strategies to address them.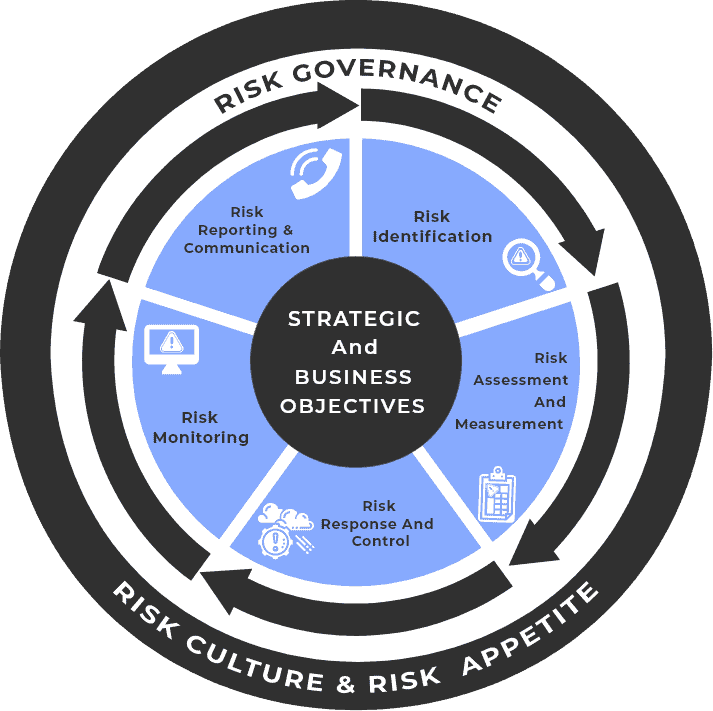 What are Risk Assessment Services?
Risk assessment services are a must-have for any organization. These services offer organizations the ability to conduct assessments of risk and develop mitigation strategies. In addition, it measures the problems an organization faces in its daily operations and its ability to implement risk response controls.
What are 7 Things to consider while choosing a risk assessment service?
We list seven criteria that risk assessment companies must provide when analyzing an information security risk or employing risk assessment tools based on the data from an established information security ISO 27001 standard. Firms may also benefit from adequately implementing these guidelines for an information security system.
The seven considerations to assist in choosing and using the best risk assessment services for the business are organizational context, leadership support, planning, operation, performance evaluation, and improvement. Here is a brief description:
Organizational context – When selecting services and subsequent solutions, you must consider various business aspects like the nature of work, type of organization, mission, values, and culture.
Leadership– An organization's leadership plays a vital role in developing assessments and implementing change. A strong leader can help guide the organization's risk-taking initiatives, identify potential issues, incorporate corrections and apply decision-making at a strategic level before they become issues.
Planning– Adequate planning helps ensure the risk assessment service is thorough and covers all relevant factors. In addition, an organization should provide the team applies the correct actions to address any issues.
Support – An organization must support the process so that the before, during, and after activities regarding the information security system are chosen appropriately.
Operation – An organization should be able to meet the required actions and implement the chosen information security system.
Performance Evaluation – An organization must use measures and metrics auditing to evaluate the effectiveness of its assessments.
Improvement – An organization must continually improve all information security management system facets.
Let's discuss the seven considerations in detail.
1. Organizational Context
When choosing risk assessment services, it's essential to consider the organizational context internally and externally. In assessing risk, it's critical to consider factors such as the size and complexity of the organization, its risk appetite and appetite to invest in risk management, its current processes and systems, its culture, and its goals. It is also critical to assess the type of problem because different services may specialize in other issues, such as financial control requirements.
Organizations in different industries can use risk assessment services, such as hospitals that require HIPAA security rule mandates and banks that require a financial sustainment risk model. Suppose you select a service or information system for an organization with varying needs. In that case, discussing your requirements and scope with the team will be essential before deciding on the risk assessment and rectification.
2. Leadership
Leadership is a crucial factor in choosing services. These services and solutions need leadership committed to correcting risks and providing resources. Additionally, it is vital to ensure that the team at the helm of the risk assessment service and applying the solution is up-to-date with the latest trends and cybersecurity measures.
3. Planning
The risk assessment process involves a lot of planning and communication with stakeholders before moving forward. Therefore, developing a risk management framework that addresses your organization's issues and implementing controls is essential.
After analyzing data, identifying potential risks, and developing strategies to address them, an assessment service would create a risk mitigation profile for your organization to reduce potential impact.
Moreover, experience in assessing risk is essential when looking for a reliable provider or system. Finally, cost should be considered when selecting a risk assessment service; compare prices of different services to find the most cost-effective option for your organization.
4. Support
When choosing a risk assessment service or information security system, looking for one that can provide ongoing or real-time support is vital. In addition, there must be knowledgeable staff who can answer any questions. Additionally, it is essential to check the provider's customer service record and ensure the team can reach them quickly.
Furthermore, verifying their certifications and experience in your industry and applying appropriate documentation standards, such as a NIST Special Publication, is crucial for competence reasons. After completing the assessment, good documentation, communication, and awareness will provide detailed feedback on your plan. The review includes any areas for improvement or additional information needed to make good decisions.
5. Operation
You want to ensure that you receive accurate and thorough risk assessment services, which will help you make informed decisions, before implementing services at this stage.
For example, the risk assessment service must produce clear, concise reports with actionable information security risk management so a team can integrate them into existing systems and applications or a new system within your organization.
6. Performance Evaluation and Mitigation
It's vital to consider performance evaluation when choosing a service. The service should be able to audit, assess, and evaluate cyber risks promptly and accurately. It should also guide how to manage potential risks. In addition, the risk assessment service should have data collection, analysis, and reporting expertise.
This information can help organizations identify potential operational risk areas, develop solutions, and apply remediation. In addition, complying with regulations and industry best practices is essential when choosing a service or implementing an information security system. Finally, they should be able to provide detailed recommendations tailored to your organization's specific needs.
7. Improvement
When choosing an information system, it's vital to pick one that helps discern any future nonconformity problems so that a team can apply the appropriate corrections to improve the risk management program. It is also essential to document the change and remediation results.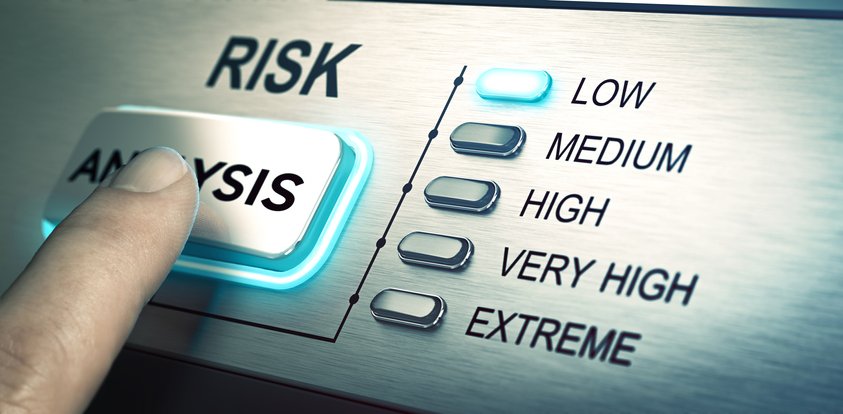 Frequently Asked Questions
How can I ensure that the results of a risk assessment service are accurate and reliable?
If you want to make sure that your risk assessment results are accurate and reliable, there are a few steps you can take.
The service provider or system you choose must have an established track record. Ask for references and previous project experience to verify their credentials. Verify the qualifications of their staff and check their accreditations, certifications, and memberships – especially concerning risk assessment or related fields.
Ensure the company uses the latest information technology and a suitable assessment tool to provide detailed assessments. In addition, ensure the services are tailored to your needs to improve your security posture.
You should request a sample of their reports to review before signing any contracts so you can have insight into the quality of their work. By doing these few steps, you can be confident that the results you receive are accurate and reliable!
Are there any risks associated with using a risk assessment service?
Yes, there are some issues associated with using assessment services. They can provide helpful insights into potential threats and vulnerabilities impacting your business processes. However, if the service needs to be more thorough in identifying all risks, it could expose you to unknown security risks.
In addition, if the data collected is mishandled or not kept secure, it could result in a data breach and the need to utilize identity theft resources. Lastly, the accuracy of the results can vary depending on the quality of the data and insights provided. Therefore, evaluating risk assessment service providers before using them for your company is essential.
Are there any regulatory guidelines to be aware of when using a risk assessment service?
When engaging with a security risk assessment service provider, there are regulatory guidelines and regulations. However, the applicable rules and regulations may vary depending on the specific risk assessment you're engaging in (e.g., financial or IT security-related).
Some standards providers should follow include ensuring data accuracy, following security protocols and procedures, and adhering to industry-specific certifications. Before you engage with a service provider, it is vital to research your industry's regulations for risk assessments. Doing so can help ensure the process meets applicable legal requirements correctly to protect your business interests and lessen any compliance risk.
Conclusion
Risk assessment services help organizations make informed decisions and prioritize their efforts. They are also essential in any organization's compliance, risk, and security management. In addition, organizations that use these services should understand their strengths and weaknesses.
This knowledge, in turn, allows them to identify areas for improvement and take action to enhance business performance. The above points can help you choose a suitable risk assessment service for your organization. If you want to speak with us about risk assessment services or find out more about the solutions, contact us today!
Hello, I am Teddy, the creator of Teddy's Topics. I enjoy talking and writing about technology and information security topics of all shapes and sizes.
Drawing from my 20-year tech and engineering experience and EET, CIS, MBA, and MSIT schooling, I strive to empower people and businesses with knowledge and tools for success.